In August of 2007, my husband Joe and I stumbled on what we thought was the most beautiful property located in Covington, GA. We fell in love, which led us to ponder the question of should we leave Stone Mountain's urban living for a rural homestead. We decided to take the chance. I was excited about the opportunity to get back to my roots. After all, I grew up in a rural area and my father was a farmer.
Planting and harvesting is in my blood. Before building on the land, we began planting; we started with two blueberry bushes. Over the years we planted more because the fruit was so delicious, and touted tons of health benefits. As our bounty grew, so did the visits of our friend's during blueberry season. We continued to add more rabbit eye blueberry varieties because they grow best in Georgia. The planting increased and so did the harvest, until it was more than we were capable of consuming and sharing with friends.
Our daughter suggested that we create a u-pick blueberry business. So, we visited our county officials and completed the process to become an official farm. We decided on the name Deer Creek Farm because the deer roam free here and will eat anything in their path, except the blueberries.
We now offer pesticide free blueberries available for u-pick or pre-picked for you. Although blueberries are our specialty, we also have muscadines, figs, and a variety of garden vegetables.
Proudly Certified Partners With Amazing Organizations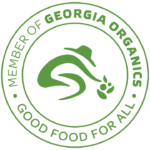 We pledge to use organic practices to nurture and heal the land, people and communities.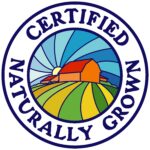 We work in harmony with nature, without relying on synthetic inputs or GMOs. Our standards are based on the highest ideals of the organic movement.
2023 Flavor of Georgia finalist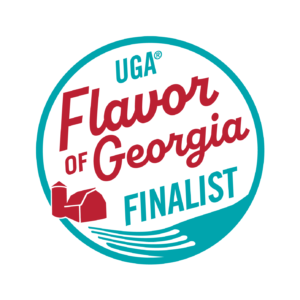 Judges Have Selected Deer Creek Farm's Product, Blue Harvest Tea, As A Finalist To Compete In The Second And Final Round Of The University Of Georgia College Of Agricultural And Environmental Sciences' Annual Flavor Of Georgia Food Product Contest.
Learn More About Deer Creek Farm
Celebrating Years Of Family Fun And Fresh Produce
Join us to help us celebrate.